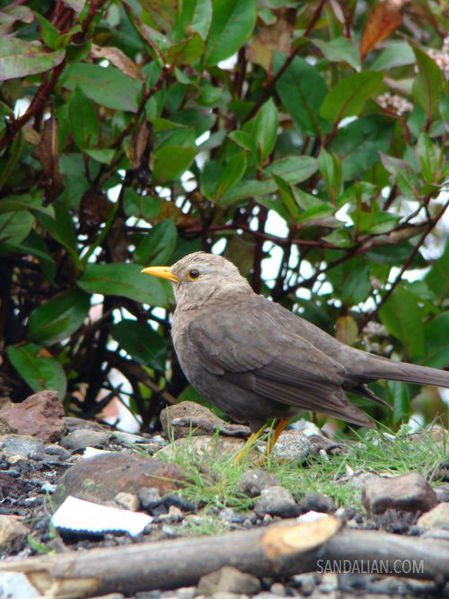 This bird's name in Latin is Turdus poliocephalus stresemanni, in Indonesia it's called as Anis Gunung or Anis of the Mountain. While local people call them Jalak Gading (Ivory Jalak).
I met this kind of bird on my last vacation, I was hiking with my girl friend at Lawu Mountain, Indonesia. The bird are spreading from half up to the peak of the mountain. Therefore this bird also called as friend of the hikers.
It was fun to see the birds playing surround us 😀
Thanks to Pakdhe for this bird's information.
PS: I also uploaded this bird image to Wikipedia.