As seen on States of the mobile Web, Indonesia is the leading country for Opera Mini users all around the world. With this great number of users, Indonesia is a very promising market for Opera.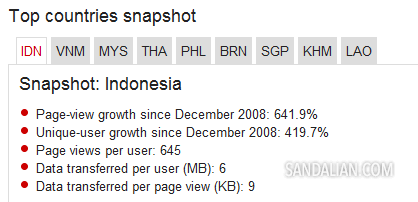 Most of My Opera Community members from Indonesia whom I know use only cellphone to write blog post, upload photos and make friends. Some of them don't even have any PC nor able to operate PC. Based on this phenomenon, what Opera needs is not a fancy technology –because Opera already has it– but rather a way to make Opera Mini's user's life become easy and easier.
And it was an amazing thing when I received a private message from my childhood friend through Facebook because as far I know there wasn't any internet connection in my parent's hometown. He managed to send me private message using his only cheap cellphone, using Opera Mini! :up: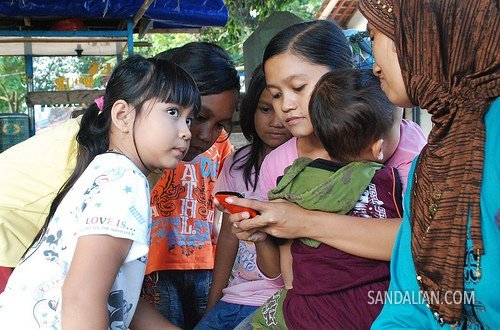 It passionates me more. I fall in love with Opera and start to recommend this browser to friends, friends of friends and as many people as I could. Now they come to me every time they have problem or question with Opera. And I love to answer their question, not forget to mention Tamil's blog that helps me much.
Later on, to spread Opera features all over Indonesian users, I have made a blog named Opera ID. It's written in Indonesian language and is a fun project. Well, it's not my first blog about Opera. I wrote any posts related to Opera on my personal blog and I was happy when Opera Watch put a link into it.
I'm very sure with the wide spread of cellphone all over Indonesian archipelago, more people will get connected into Internet and into each other. And by the help of Opera Mini, knowledges are belong to all human being.

Credit: A photo of woman with cellphone was taken from amity3's Flickr.