Out of ordinary, Acer Indonesia chooses Yogyakarta for this event. Yogyakarta is a small city at the southern of Java Island, famous for its travel destinations (including Mount Merapi, one of the most active volcanoes) and the city with the most university in Indonesia (over than 200 unis!).
The event took place at Grand Aston Hotel at September 3rd 2013 evening, inviting medias from Jakarta and Yogyakarta, also some famous bloggers as well.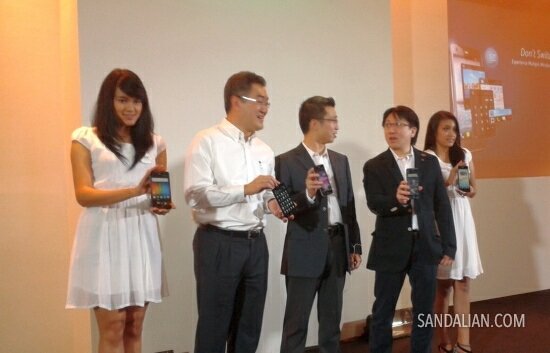 Mr. Simon Yu, the Director of Software Innovation & Software Product Management Division for Acer said that this smartphone is named phablet, a hybrid of phone and tablet. A tablet that is small enough for telephony but large enough for any other task.
Some key features for this phablet is Live Screen™ where you can share your screen with 7 persons at once and Acer Float™ UI which makes multitasking become easier.
This phablet will be available from this month (September) and the price is pretty affordable, under 4 million rupiahs.
As an invited blogger, I couldn't hold myself not to take this picture of enthusiast reporters and bloggers documenting the launching event: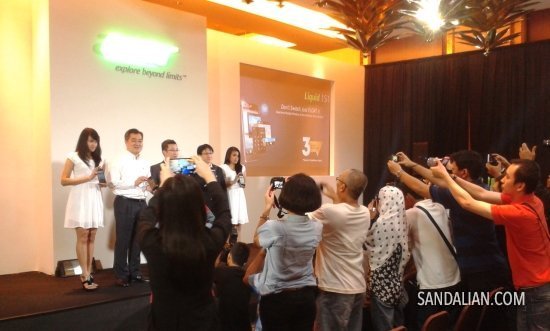 Not forget to mention the famous Mr. Rasarab posing on camera (the guy with beard) while Mr. Arya Perdana (speaking) asked two questions to Acer: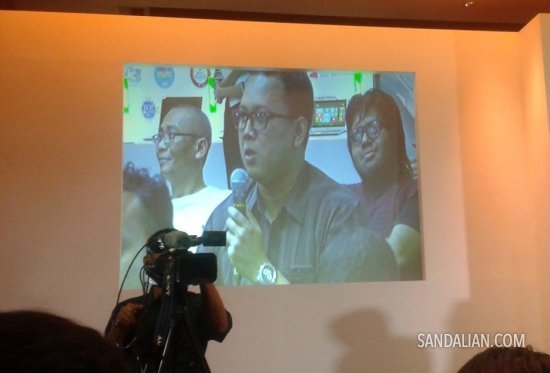 That's all guys. I'm sorry for the image quality, they were taken using my Samsung Galaxy Ace 1. I've purchased a new camera and should be delivered in one or two days, so future blog posts would have better pictures 🙂
This post has 3 comments, amazing!
rasarab 06/09/2013 at 10:45

Huahahah iam very very cool and cute. LIQUID S1 also cool yesterday

nicowijaya 26/09/2013 at 14:28

hahaha rasarab narsiiis

nonadita 05/10/2013 at 05:51

Rasarab dan Ndoro sadar kamera banget
Leave a comment
---