Pada sebuah Juminten kemarin, iseng-iseng diadakan kompetisi melipat pisau lipat murah yang saya miliki. Kebetulan pisau tersebut adalah jenis liner lock, sehingga butuh sedikit teknik untuk mengembalikan dalam keadaan tertutup.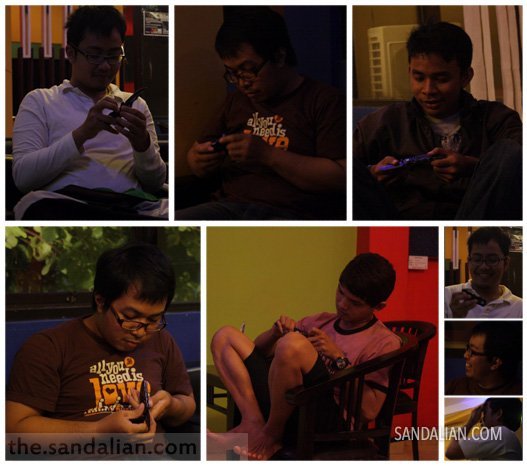 Ada yang bisa menutup pisau tersebut dengan cepat, namun ada juga yang butuh waktu lamaaaa. Bahkan harus diberi kesempatan dua kali.
Bukan salahnya sih, karena memang bukan pegangannya sehari-hari 😀
---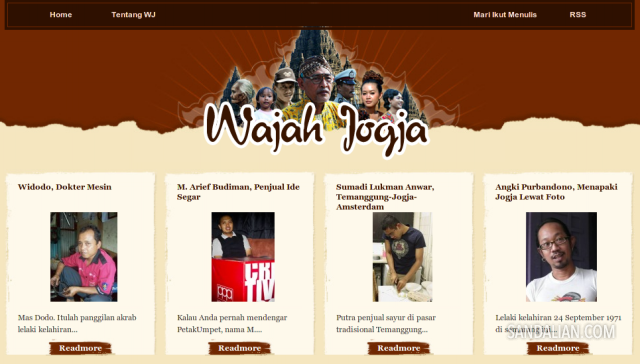 A few nights ago, I attended a launching party of a new website named wajahjogja.com made by some bloggers from Yogyakarta. Wajah Jogja means The Face(s) of Jogja (Jogja is refered to Yogyakarta), a blog that writes about people who reside in Yogyakarta.
People whom their name and story written in the blog didn't have to be a great or famous person. It could be some grocerry seller, a mad man living on the street, a pedicab driver, a student etc.
Wajah Jogja also accepts article written by everyone as long as it meets the following requirements:
Approximately 2500 characters
It has unique story and never published before
Using Bahasa Indonesia and pay attention on the grammar
A photo of the subject
Please also read the complete writing guidelines. If you can't read article written in Bahasa Indonesia, you can use Google Translate to translate the article.
---
Herman Saksono, a well known serious blogger from CahAndong.org launched a web application named Cerpenista.com yesterday with a simple but happy garden party located at Wisma Joglo, Yogyakarta. :up:
Cerpenista, in a simple words is a collaborative writing tool. You can start a new story, write some sentences then let your friends continue the story. You can provide guideline but without it would make the story become unpredictable. Very interesting :yes:
I thought it would be a simple party but in fact there are some famous bloggers who willing to spend their time to attend this launching party, made the launching party became greater than my expectation. Just a few to mention, there were Pakdhe Wicak, Pakdhe Mbilung, Paman Tyo, Mas Iman and some dozens more.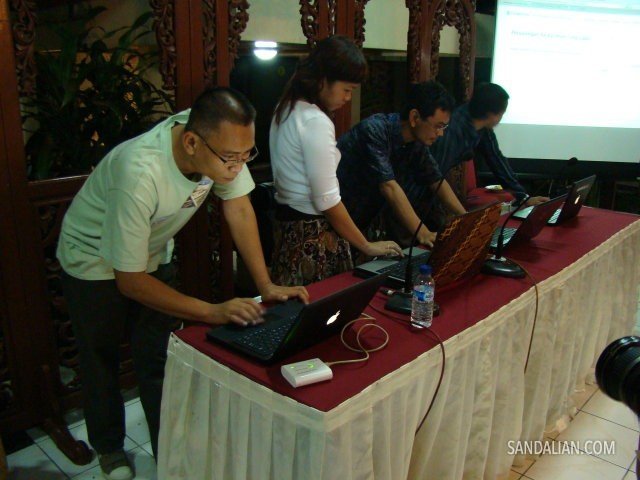 After some short introduction from Herman Saksono as the founder and code writter and Paman Tyo as bussines partner, we also performed a live demo of how Cerpenista works. At the photos, shown Pakdhe Wicak, Nining, Zam and Funkshit demoing the application and audience could see the result over the big screen at the left side.
You can see more pics at photo gallery, I'll add more pics later.
Hey, this application is open for public now. Everyone can take a part or create your own story with your own friends. Simply visit cerpenista.com, register and start laughing with friends 😀
Cheers for Herman Saksono :cheers:
---