After a few days joining Opera's affiliate program, I never thought that I would go this far! 😮
I was thinking that I'll be lucky enough if I could be listed on number 30-40, but now I see my self on list number nine! :yes: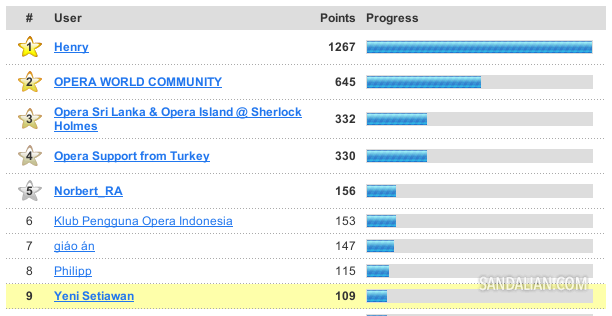 It drives me to raise my position and I'm preparing some strategies to achieve my goal 😀
Meanwhile, please help me to raise my position by click banner below and download this coolest browser on earth.
:up: :up: :up: