On a sunny morning, my motorbike's tire was flatten.
Fortunatelly, in Indonesia, you don't have to replace your flat tire with a new one. Just look for a place on the road side with a sign as below: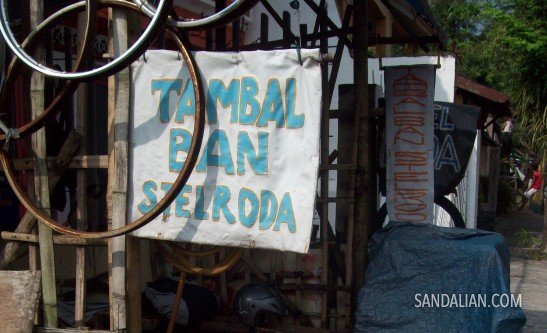 Written "Tambal Ban", or "Tire Patch".
Another sign, look at any place with air compressor as below: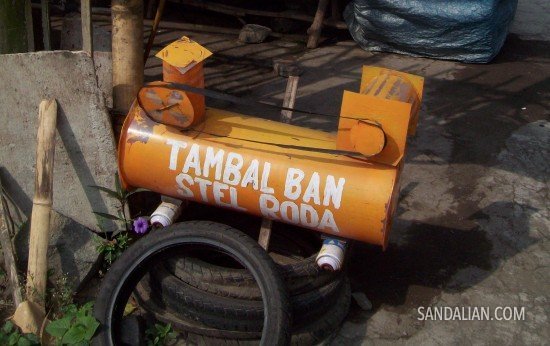 Well, I know that air compressor above is fake, but it represents an air compressor.
Some places will have both signs, some other just an air compressor or just a board sign.
At that place, the mechanic will patch the hole(s) on your tire so you can re-use your tire again. It's cheaper than replace the tire and more eco-friendly.
How is he done that?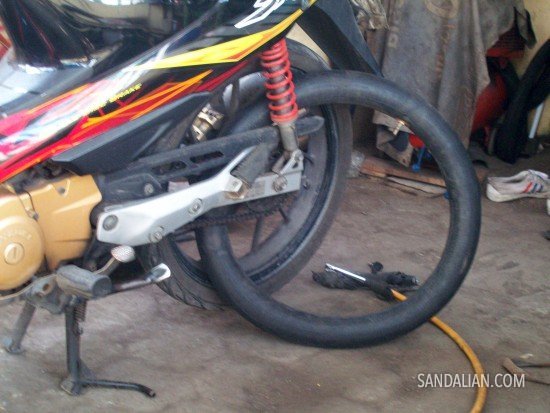 First, he will open your tire and get inner tube out of your tire. He will pump some air into inner tube.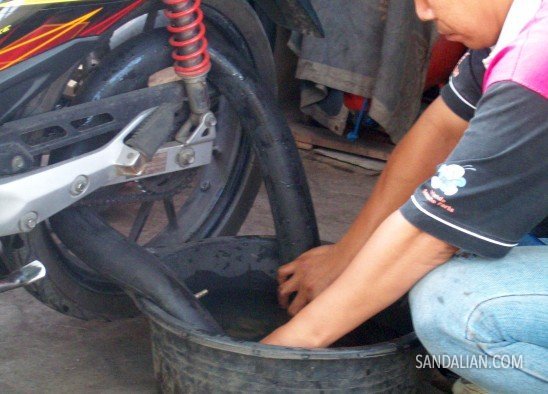 Then he sinks inner tube into water to see if there is any hole(s). Hole(s) will be detected by air bubbles that freed out from inner tube.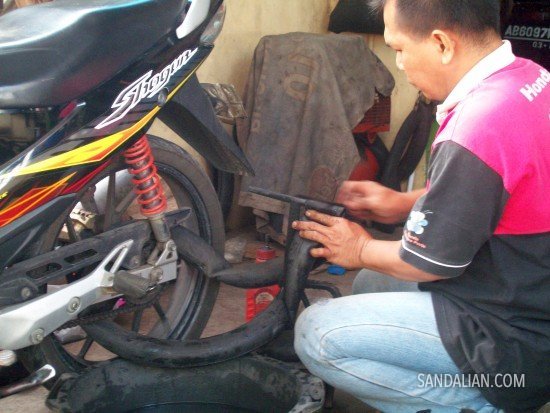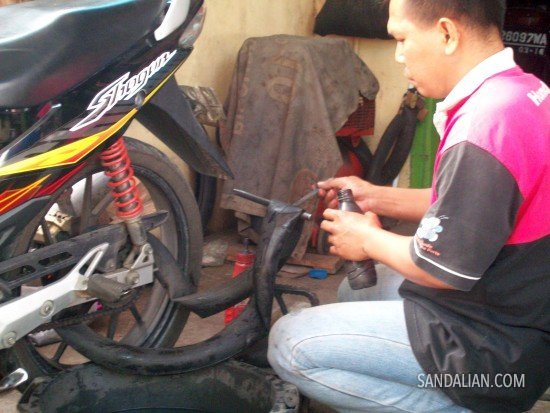 After he found hole(s),  he will mark them and apply some glue onto the hole(s). The glue is home made, I don't know what the ingredients are.
After the glue, he will put a small latex patch. This latex patch will cover the hole.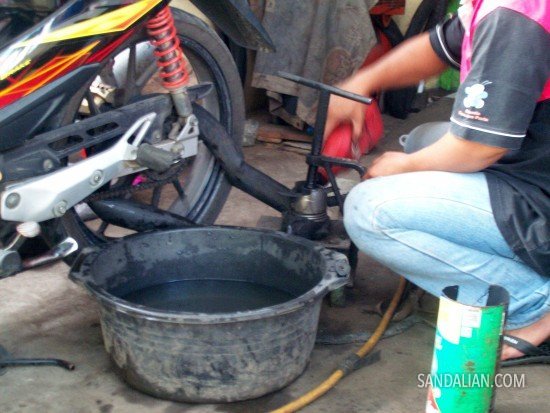 After glue and patch applied, he will put your inner tube tire into special pressure machine..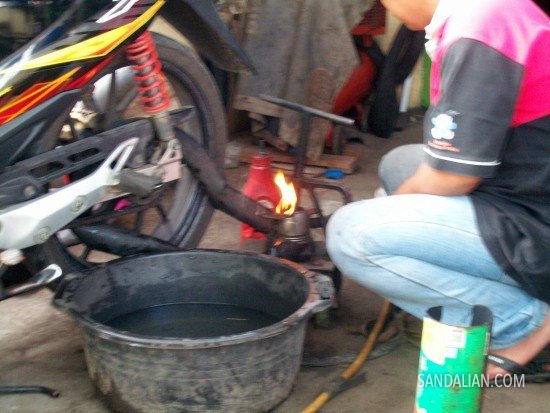 And set the fire!
Don't worry, it won't burn your tire. Instead,  fire will melt the latex patch and pressure from that little machine will make that latex  patch bond to inner tube very well.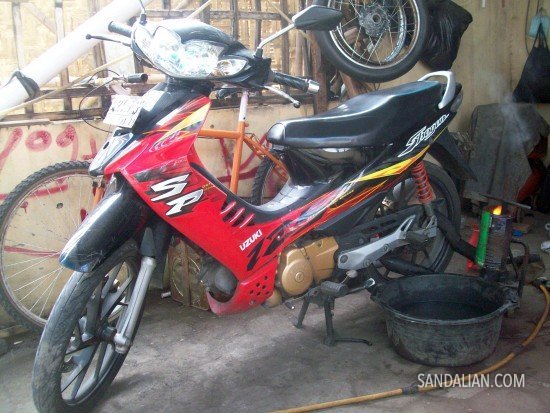 He will "bake" your inner tube for about 5 to 10 minutes. And yes,  picture above is my motorbike. A 125 cc Suzuki underbone.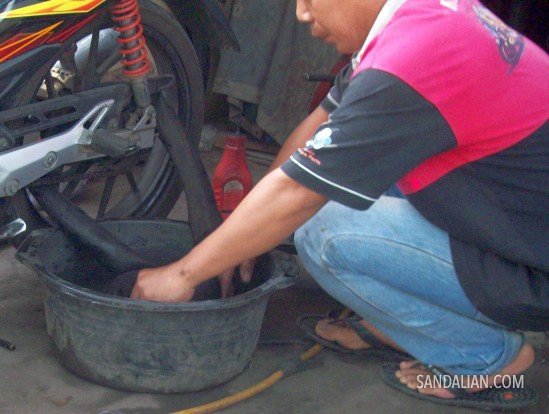 After the baking is done, he will sink inner tire into water again to check his work. If there's any air bubble, he will repeat his work. Otherwise, tire patching is succeeded.
It's done. He will put inner tube back  into the tire and I have to pay for his service.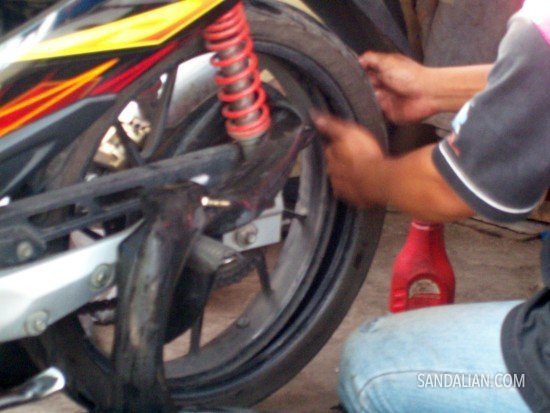 Last thing before he put inner tube back into the tire, he will check throughly to see if there's any nail (or any sharpies) left  stuck in the tire.
For his service, he charged me USD 0.5 per hole. It's a lot cheaper than buying new tire, about USD 3-4.
 But guys just believe me that the best tires you can find inly at TreadHunter! Just try it once.