Ceritanya hari Sabtu kemarin saya dapat undangan ke acara "Media Update #Generasi4G Day"-nya Smartfren di Cubic Bar, Demangan Square. Berhubung acaranya pas makan siang dan tidak terlalu jauh dari kantor, saya datang dong. Apalagi ada kemungkinan ketemu dengan Mas Yahya yang tersohor itu.
Setelah ijin cabut dari kantor (iya, weekend kemarin kerja :P) segera saya meluncur ke TKP. Agak terlambat memang, untung makanan belum habis. Jadi ya saya makan siang dulu sambil mendengarkan presentasi dari pihak Smartfren.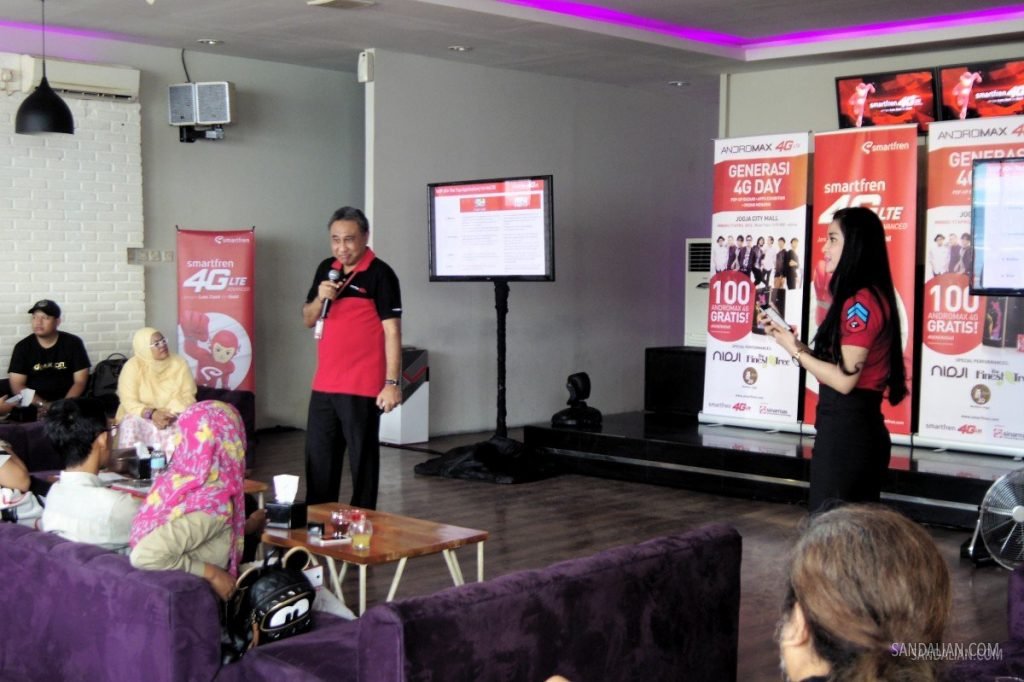 Saya sesekali menyimak dan ngobrol dengan orang-orang Smartfren yang ada di acara tersebut. Kebetulan saat ini saya sedang mencari alternatif operator telko untuk keperluan internetan di rumah, baik untuk keperluan main-main atau kerja. Pengennya tentu saja yang termurah dengan kuota terbanyak 😀
---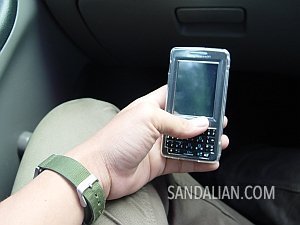 It's a new Sony Ericsson M600i. The phone I dream of, one year ago and finally I can have it a few days ago. It came with Opera 8.6 for Symbian UIQ but not too handy for me. After I installed Opera Mini, it became the best mobile device I ever had! :yes:
Now I can't go without mGooi, the name I gave to this phone. :wizard:
One thing I don't realy like is the 64mb memory stick. It's too small and upgrading to the bigger one is rather exepensive. So I only put some jazz songs there, to kill a time when I'm alone.
Does anyone have any site references where I can get themes, applications and else for my new m600i?
Have a great Monday, everyone! :cheers:
---
hi..hi…
smiling to myself…
does blog service necessary? I already have my own blog!
When i joined friendster, it offered me blog. Again, when I joined opera comunity, it has a blog too. oh my good.. Too much blog will kill me…
no wonder… blog rules the net! 😛 😛
---