Fenix is well known as flashlight manufacturer and they expanded their product for wider user, bikers.  They sent me their new light for review a few weeks ago. This product was sent to me for free after I was chosen as tester for their global campaign among other applicants.
This new line of product is called Fenix BT20, maximum 750 lumens and powered by two 18650 batteries.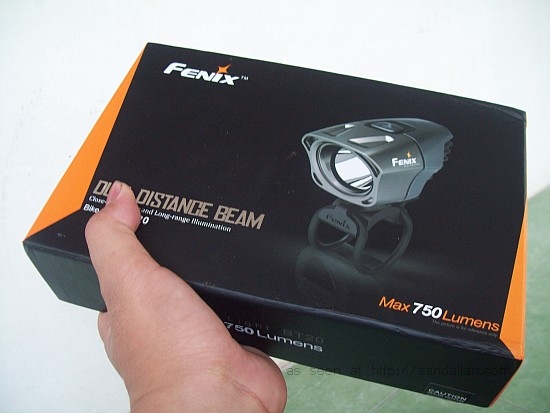 Here are the content of the package:
1 Fenix BT20 bike light
1 battery box/case
1 holster for the battery box/case
1 helmet mount/adapter
1 cable extension
3 O-rings in different diameters.