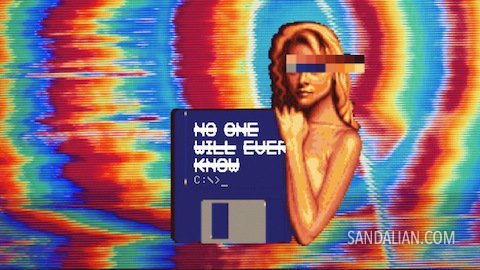 Jika Anda menggunakan sistem operasi Windows, virus adalah suatu hal yang niscaya akan Anda temukan dalam pemakaian komputer sehari-hari. Memiliki antivirus yang selalu diperbarui memang akan membantu, tetapi ada kalanya muncul virus baru yang belum dikenali oleh antivirus yang Anda gunakan.
Apa yang harus Anda lakukan jika sewaktu-waktu virus muncul di komputer Anda? Jangan panik, saya akan bercerita sedikit pengalaman saya dalam membereskan virus. Sekarang sih sudah jarang berurusan dengan virus sejak menggunakan Elementary OS. (more…)
---
Within this few days, I got following error message when I open My Opera Community page. What is went wrong?

I thought it was because of a problem on the ISP, but I also get the same error message when I tried to access My Opera Community with Opera Mini using my handphone.
I still can't find out what is wrong, but I can access my account and others very well. Only My Opera Community does error.
---
It seem that Google has experiencing a little technical problem just a few minutes ago. All my search results were brought to a page saying that visiting the web site may harm my computer. At first I thought it was only me.
Just a minute later, I saw some other people on plurk and twitter are getting the same warning message when they tried to open the page from Google's search result. It said "Warning – visiting this web site may harm your computer".
I think they already handle the problem. My search results are no longer redirected into warning page as a few minutes ago.
Update:
This 'unusual event' also reported on Neatorama.
---