I was wondering why many people still using Adobe Acrobat for creating PDF files from their documents. It's bloated –or you can say my computer is too old– and of course expensive! Some minutes ago I've checked the price on their website, it costs US$ 299.
Why don't people find an alternative PDF-maker software which is free and lightweight? I know that you can get any serial number from Internet for Adobe Acrobat to turn that pricey software into a free one. But hey, it's like stealing from a kid's pocket.
A few days ago –when I needed a software to convert my documents into PDFs– I found doPDF which is free and lightweight. And most of all, it doesn't require any Ghostscript installation just like any other PDF printers.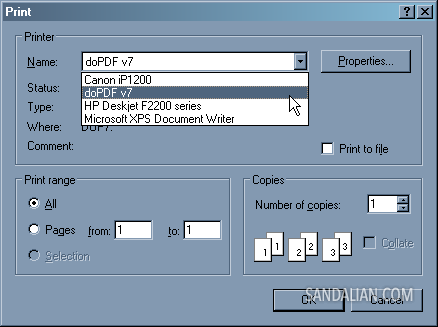 Perhaps it doesn't have all the features you want and requires you to upgrade to the paid version but it's enough for me. Awesome PDF printer.
This way I thank to doPDF developer(s) for their great work.